St Patrick's Port Kembla tennis duo rise to the top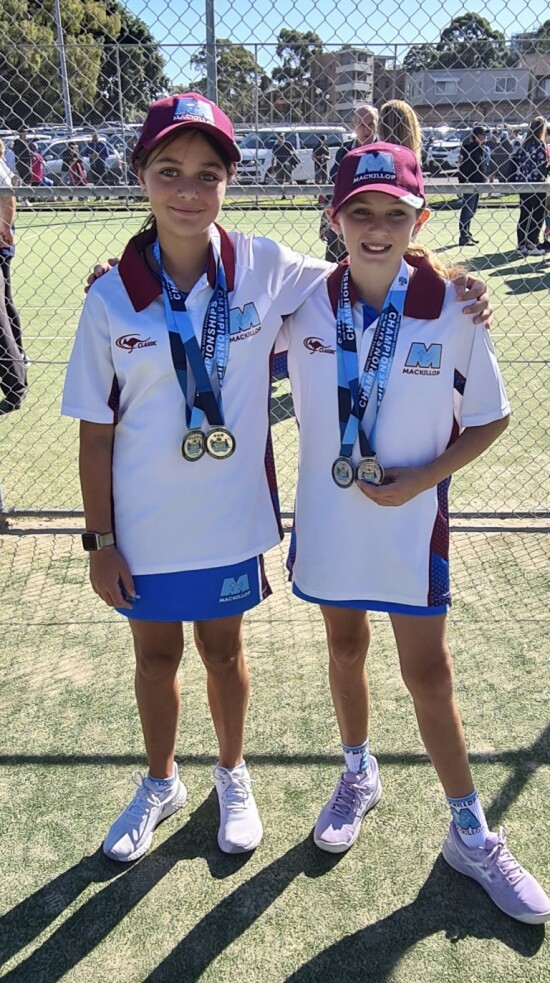 Congratulations to two of our St Patrick's students – rising tennis players, Liana Meta and Alani Tanevski – who have shown their talent on the court at the NSW Primary Schools Sports Association (NSWPSSA) Tennis Championships in Rockdale.
Initially representing the Wollongong Diocese at the MacKillop Trials, both girls displayed great skill and strokes to be successfully selected to attend the NSWPSSA Primary Tennis Championship as members of the MacKillop Team.
The high-performing MacKillop Team comprising of the best female Catholic students from Wagga, Canberra/Goulburn, Sydney, and Parramatta dioceses served up an outstanding result.
In the girl's division, the MacKillop Team finished second overall against twelve other teams, while placing second in the combined boys and girls Don Moon Cup.
Principal Gabi Tobin said our school community is so proud – not only of Liana and Alani's tennis achievements, but the manner in which they conducted themselves throughout the whole process.
"Both girls supported one another, were humble, and displayed many of the Catholic values we hope to see in our students," — Gabi Tobin, Principal, St Patrick's Port Kembla
"The school is very grateful to our Parents and Friends Association for their financial sponsorship of the girls," Ms Tobin said.
"We are going to ask Liana and Alani to sign tennis balls for us to keep - just in case one of them becomes the next Ash Barty!"
Liana and Alani said that they love tennis because of the opportunity it provides to play with their friends while having lots of fun at the same time.
Alani has been playing tennis for the past four years and trains with the Illawarra Tennis Academy. She competes against both boys and girls in a range of local and state tournaments and is known to be a good allrounder with an accurate volley – her favourite shot.
While Liana has been playing tennis for the past five years and also trains with the Illawarra Tennis Academy. Impressively, Liana was recently invited to train with the NSW National Development Squad.
---
Congratulations to Alani (pictured above, left) and Liana (pictured above, right) on achieving such outstanding results on the tennis court.